Value Stream Mapping is a core element of Lean methodology, but how end-to-end should your exercise be? Here's how you can avoid biting off more than you can chew.
Written by: Nigel Richardson
What is a value stream?
Value streams are a fundamental aspect of identifying waste in a process and mapping your path to improvement.
We have previously discussed the nature of Value Add in a process, as a brief reminder consider this question:
"Would a customer consider the product or service to be worth less if a step were removed?"

We know that for a product / service to be valued by a customer there are many steps to providing them with what they need / how they need it.
The value stream incorporates the entire range of activities:
Both value adding and non value adding
Both internal and external
…that overall provide the end product or service that fulfills the customers' needs.
Download our free guide to future and current state value stream maps and much more by clicking below:
How end to end is 'end to end'?
This is a fundamental question for you to be clear on before you start any form of value stream exercise.
Bite off too much and nothing will happen, bite off too little and your improvements will not tackle the business problems that need to be addressed.
Consider a pharmaceutical example:
It begins with gathering raw material, which is then moved into the primary and component supply.
Once the product has been formed it is then distributed as a finished good.
From here the pharmacy supply chain will ensure all pharmacies have access to the drug. Finally, that drug is then purchased and consumed by the buyer.
The end to end nature of this extended value stream is vast, spanning multiple companies and geographies.
Pursuing end to end improvement at this scale is an initiative involving multiple years of focus, work and stakeholders.
Starting point
So where is an appropriate start point for your own 'end to end Value Stream'?
Consider the below taxonomy from a manufacturing / supply chain or services perspective:
Manufacturing and supply chain value streams
When in a manufacturing or supply chain environment I would encourage you to look at end to end being the door to door (inputs received to product out) for the site in question.
Although only 'second level' in the diagram above, there will be a significant complexity and cross functional interaction for you to cope with.
You will be looking for groups of products (product families) that go through similar process steps in their end to end journey through your site.
The broader this family is the greater your scope (and potential benefit) but the more difficult it may become to define solutions that are appropriate to every product.
For more information on product families Lean.org provides information and tools to help find the right level: https://www.lean.org/lexicon/product-family
Services industry value streams

For the services industry, your definition of end to end becomes more nuanced.
Discussions on how to scope a level of end to end value stream improvement in my history lead to a lot of discussion on the correct level to choose:
An overall customer journey – from sales to service management was deemed way too broad. This would have mixed two completely different parts of the business with a different culture and method.
Claims overall – too broad, too many geographical locations for stakeholder management and significant differences in the customer perception of value and regulatory demands for different types of claim e.g. home vs motor vs pet
Home claims as a process level – this narrowed the geographical complexity to two locations. However, there is a significant spread of customer expectations when you consider the breadth of claims that can occur under a home insurance policy. Think about how you would feel as you pick up the phone to your insurer about either a lost phone versus your house being flooded from a leak.
So finally, we come to customer journey level. This relates to the different scenarios (perils) that sit within the overall bucket of a Home claim. This is very similar to the product family topic above but is often framed much more by the customer context and expectation. We did some analysis and prioritized 5 out of the potential list of possibilities to focus our end to end review on.
Closing thoughts
Indeed, if you are able to focus on the end to end journey for a product family or group of customer journeys across a limited number of geographical locations, you are in a good place for your first Value Stream Mapping event.
For more information on how you can ensure your VSM and other improvement efforts are successful, read this blog addressing the importance of continuous improvement teams and culture.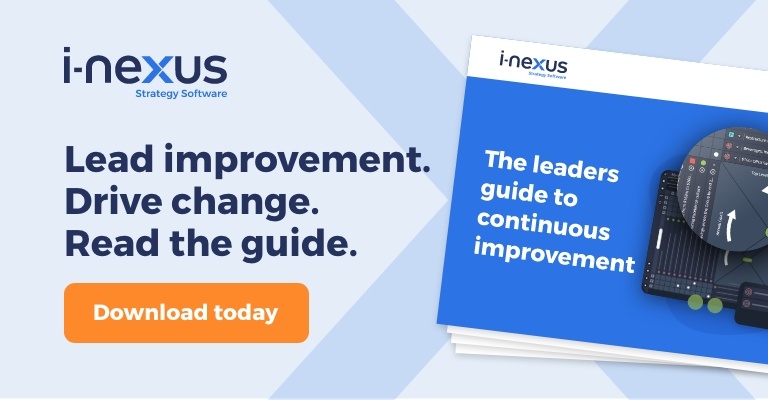 Continue learning about continuous improvement
Click here to learn more about continuous improvement, or take a look at these content recommendations:
Value Stream Mapping Explained: Go beyond the textbook and download this 30+ page guide based on real-life practitioner experience.
DMAIC v Six Sigma v Lean: Our guide to the steps and tools you'll need when driving process improvement through one of these three methodologies.
Download our Key to Strategy Execution eBook: Read why strategic transformations fail to achieve even 40% of their potential value due to improper execution, the scale of the challenge, and why the path to success is digitalization.

About the author
Nigel Richardson is a continuous improvement expert. His background spans 20 years in business transformation and continuous improvement across retail, pharma, aviation and IT supply chain. He is passionate about supporting organizations to achieve their strategic, transformational and improvement goals, and outperform their peers year after year.
If you'd like to talk more about your strategic challenges, reach out to him on nigel.richardson@i-nexus.com or connect with Nigel on LinkedIn for the latest Strategy Execution insights.